12.12.11

ROBBY MOTT WINS AT THE 2011 LAS VEGAS SKUSA SUPER NATIONALS XV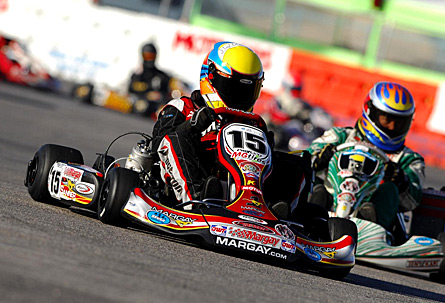 Robby Mott competed at this year's SuperNationals on November 19th and 20th at the RIO in Las Vegas. The race proved to be one of the most competitive fields the event has seen in the TaG Master class.

In March of 2011, Robby decided that he would not only attend the Supernationals in Las Vegas in 2011 but would like to compete in the Tag Masters class. His decision was made in part because he had let himself go physically and needed motivation to loose about 30 pounds to get back in shape. Robby rejoined the gym and got to work. He started working out twice a day, sometimes putting in almost 2 hours of cardio per day. The last few months leading up to the SuperNats, Mott would drive to his local track in Katy, TX once a week and put in over 120 laps per visit. He would take this time to test different axles, wheels, seat positions, etc.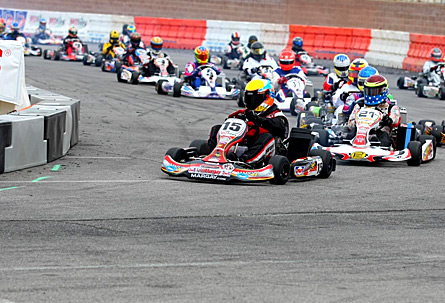 Finally the time came for Robby to head out to Vegas and hit the track, equipped with a Margay / Ribtect seat combo. Robby kept in the top 5 of the charts most of the week, qualifying off pole.

Robby Mott started the main event off pole (2nd), he was able to take Jim Russell Jr. on the start and lead for the first 6 or 7 laps. When the dust settled, Robby ended up in 3rd place.
In the second heat Robby finished in 1st — leading from start to finish. Arrow / Ribtect seat driver Paul Bonilla finished a close 2nd.
In the third heat Robby ended up in a strong 2nd, which proved to be a very crazy heat race.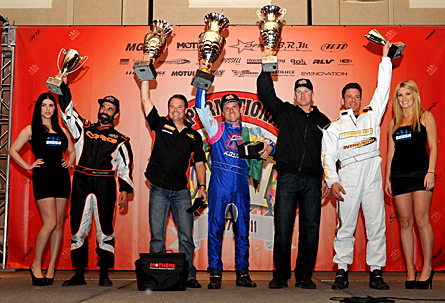 Special thanks to Keith at Margay Racing Karts, Craig at Corwin Motorsports, Larry Fraser and Alex Sanner





View The Ribtect Carbon Fiber Seat